We are Digital Marketing Experts Committed to Boost Your Digital Presence!
Global Outreach Solutions Provider With Head Office in Los Angeles, CA, USA, along with development centers in Noida, India and Dehradun, India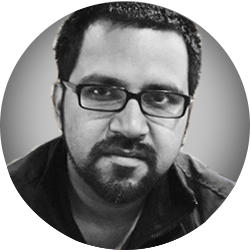 Maria
Copywriter
Tobias
Copywriter
So How Does It Work?
OutreachCrayon is a team of digital marketing and SEO experts with over 14+ years of industry-specific experience.Over the years, we've crafted a successful outreach strategy for high-quality link building. We blend this proven approach with the latest industry tools to help businesses boost their online visibility and search engine rankings.
Our Core Values
Core values are the basics that guide our organization's culture. These ethics reflect what we truly believe in, inspiring existing team members while motivating talents to join us in serving our clients.
Transparency
Honesty and clear communication are the fundamentals of our marketing approach. We are upfront about our values and constantly interchange ideas, promoting engagement while ensuring everyone is in agreement
Commitment
We commit ourselves wholeheartedly to overcoming major marketing challenges and defining clear, measurable goals. We are relentless and fully dedicated to achieving these goals.
Partnership
We prioritize building interpersonal relationships through client loyalty and satisfaction. Unlike other agencies, we keep clients at the core of our marketing strategies and focus on building trust and long-term relationships.
Quality
Being in the digital marketing industry for so long has allowed us to refine our skills and set high standards for ourselves. Moreover, we constantly aim to raise these standards through exemplary services.
Book a demo call to make sure we are a mutual fit together. Things we often chat about:
How To Submit Requests
What Type Of Requests Are Covered
Your Backlinks Needs
Timeline For Requests